3.3.
SCCM - Deployment collection
Task sequences that are created to target a Realm will be deployed to this
Collection
. The Collection name will be similar to the name below.
sccmtspsi-deployments-XXX [Where XXX is the Realm name]
The Realm broker account should have permissions to add members into the above deployment Collection and appropriate permissions to the deployment Collections limiting Collection.
Important: Make sure "User incremental updates for this collection" option is selected in the collection properties membership rules tab.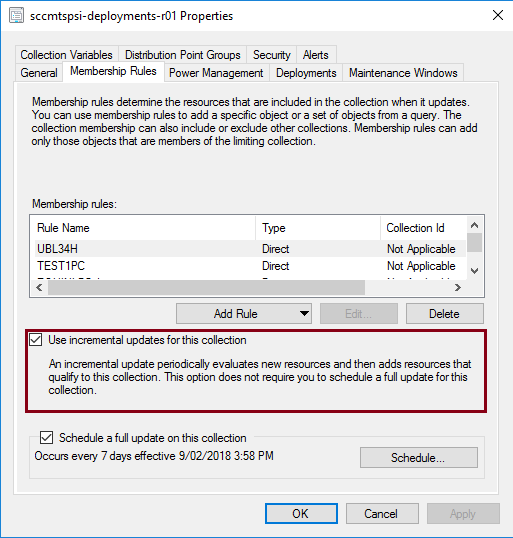 Deploy all required task sequences to the above deployment collection.
Desired setting:
Available.
Only media and PXE (hidden)